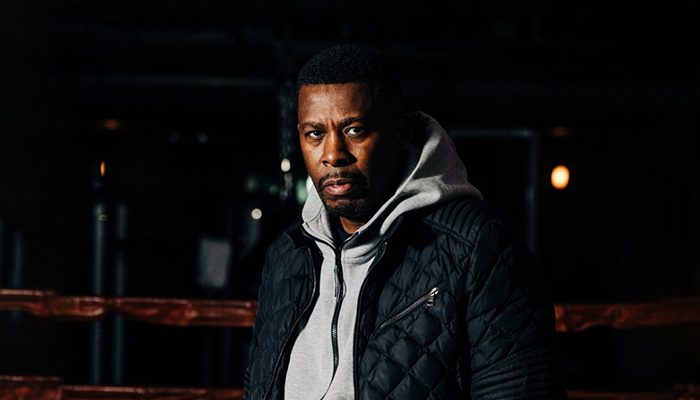 "lyrical mastery… genius" – Pitchfork
DAKOTA DEBUT
GZA/The Genius is a founding member of the seminal hip-hop group the Wu-Tang Clan. GZA boasted some high-profile appearances on the group's debut album, Enter the Wu-Tang (36 Chambers), including one of only two solo tracks, "Clan in da Front."
GZA's 1995 solo effort, Liquid Swords, produced entirely by RZA, met with critical and commercial acclaim and is primarily considered one of the best albums to come out of the Wu-Tang camp. In 1998, the album was selected as one of Source Magazine's 100 Best Rap Albums of all time. Steve Huey of Allmusic called him "one of the best lyricists of the 1990s," while the editors of About.com ranked him #17 on their list of the Top 50 MCs of Our Time (1987–2007), making him the highest-ranking Wu-Tang Clan member on the list.
GZA's subsequent solo projects all received great critical acclaim: Beneath the Surface (1999); Legend of the Liquid Sword (2002); Grandmasters (2005) with DJ Muggs (the producer for hip-hop group Cypress Hill) which saw GZA using chess as a metaphor for the rap game; and Pro Tools (2008) featured production from past collaborators RZA, Mathematics, and True Master.
GZA appeared with RZA in Jim Jarmusch's film Coffee & Cigarettes, opposite Bill Murray. The two also appeared on Chappelle's Show in the now legendary skits "Wu Tang Financial" and "Racial Draft." GZA has been working on a Wu-Tang documentary for the better part of the last decade, which will prove to be the ultimate statement about the super-group. He also has TV shows and graphic novel ideas in development.
GZA has recently lectured at Harvard, Oxford, USC, MIT, NYU and Cornell. While at MIT he also visited with marine biologists, geneticists, and quantum physicists to seek inspiration for his forthcoming projects.
Recommended for Fans of Wu-Tang Clan, Nas, De La Soul and Mos Def.