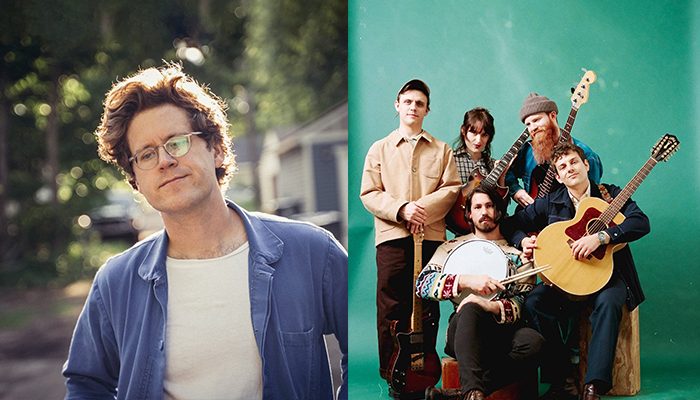 "Their undeniable vocal chemistry and impressive harmonies are reminiscent of Gram Parsons and Emmylou Harris." – The Current

J.E. Sunde is a native of Wisconsin who lives in Minneapolis. A songwriter and composer who writes from the American Songwriter tradition but just to the left of center. After many years of crafting beautifully unusual music with The Daredevil Christopher Wright, Jonathan Edward Sunde immersed himself in a new solo project that embraces his influences, from smart, bouncy Paul Simon-y folk-pop to the earnestness of Jonathan Richman to the heartbreak and boldness of Nina Simone.
Pit Stop plays original tunes combining elements of Americana, blues, country, folk, rock, and a dash of doo-wop. Experienced musicians and longtime contributors to the Twin Cities music scene, Pit Stop is Jake Balistrieri (vocals, guitar), James Patrick Horigan (guitar), Sarah Mevissen (vocals, guitar), Zack Warpinski (bass), and Gage Webster (drums). Inspired by the sound and songwriting of Gram Parsons & Emmylou Harris, Townes Van Zandt, Connie Francis, Canned Heat, The Byrds, The Flying Burrito Brothers, and The Velvet Underground, Pit Stop has a familiar yet singular sound. With captivating harmonies, lyrics balancing humor and heartache, a locked 'n' loaded rhythm section, and guitar solos that rip, Pit Stop guarantees a dynamic and entertaining live performance.
LEARN MORE: http://www.jesunde.com/
LEARN MORE: https://www.pitstopnice.com/