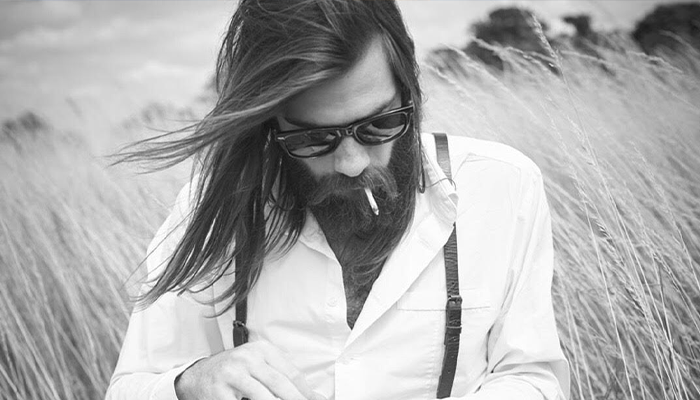 "The new master of the slide guitar." – Montreux Jazz Festival
In just a few short years, British singer-songwriter and guitarist Jack Broadbent has gone from busking on European streets to wowing international audiences with his unique blend of acoustic and slide guitar, along with poignant folk and blues-inspired vocals. He has logged countless miles on the road alongside everyone from Lynyrd Skynyrd to Ronnie Wood, put up over 11 million streams, and gotten rave reviews from Billboard, American Songwriter, and many more.
Broadbent grew up in rural Lincolnshire, England. His father (Mick) would take Jack to open mic nights as a youth, and by his early teens, he was playing drums in his dad's bands. Broadbent gravitated to guitar around the same time as he became interested in songwriting.
Broadbent's slide guitar playing evolved from the busking he did during his early 20s. He took some cues from influences such as John Lee Hooker and Little Feat, but ultimately Broadbent says, "I never really wanted to emulate anybody else's style, which is why I ended up going down a slightly more hard-hitting, brash, kind of route in my playing."
2022's "Ride" is the rock 'n' roll record Jack Broadbent has been wanting to make for a long time. The record is stylistically diverse: "Who Are You?" and the title track is moody and ambient. "New Orleans," a love letter to one of Broadbent's favorite cities, is rooted in the blues. "Grace" soars with a kind of front-porch spirituality, while "I Love Your Rock 'n' Roll," an homage to Broadbent's favorite bands, boasts an energetic Americana lope. "Ride" takes the listener on a twisting, turning trip, strung together by a vision Broadbent developed during the recording process, and Broadbent's natural grit rides atop every song with a driving force.
Please read COVID Policy here >>
LEARN MORE: https://jackbroadbent.co.uk/