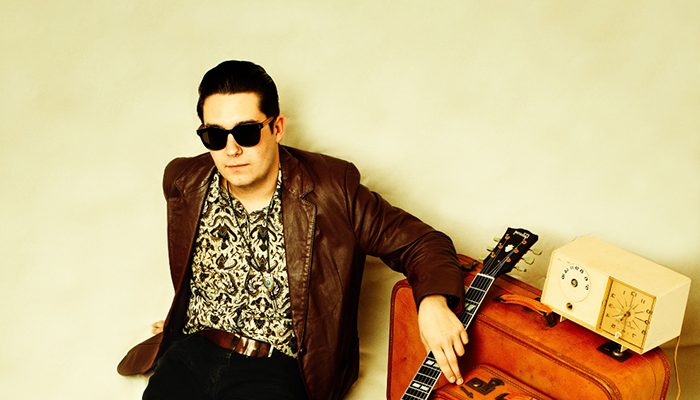 "Good Gawd amitey! This is soul, man — the real deal."  – No Depression

All his life, Eddie 9V (9-volt) has acted on instinct. Aged just 15, this old-soul artist turned away from the path of college and jobs to burst all guns blazing onto the roots and blues club circuit of his native Atlanta, Georgia. Now in his mid-20s, he is making his most impulsive moves, and most vital music, to date.
Eddie is a bandleader and a personality that many credit for reinvigorating the South's proud roots scene. Born in June 1996, to a non-musical family living ten miles south of Atlanta, Eddie still remembers his fateful first guitar. "I was six and it was one of those with the speaker in it – get the most bang for your buck, y'know?" he muses. While manufactured pop dominated the airwaves as he came up at Union Grove High School in nearby McDonough, Eddie forked hard left, hanging with his friends, and digging back into the catalogs of blues giants like Al Green, Muddy Waters, Howlin' Wolf, Freddie King and Percy Sledge. "I studied the older cats," he explains, "saw what made them groove and tick."
Since going solo as Eddie 9V, he's not only pricked up the ears of the music press ("A huge talent," wrote Blues Blast, "to be noticed and followed") but earned a respect on the Atlanta scene as well.
2021's "Little Black Flies," recorded at a session that felt more like a party, features nine new songs – plus three classic covers – that retool the soul-blues genre on his own terms, reminding a new generation why this music hits so hard. Horns blast, drums rattle, slide guitars howl and at the heart of it all is Eddie's stinging guitar and unmistakable vocal, the bandleader thrilling us one minute with his soul-man holler, then spinning story songs like he's sitting on the next barstool.
LEARN MORE: https://www.eddie9volt.com/