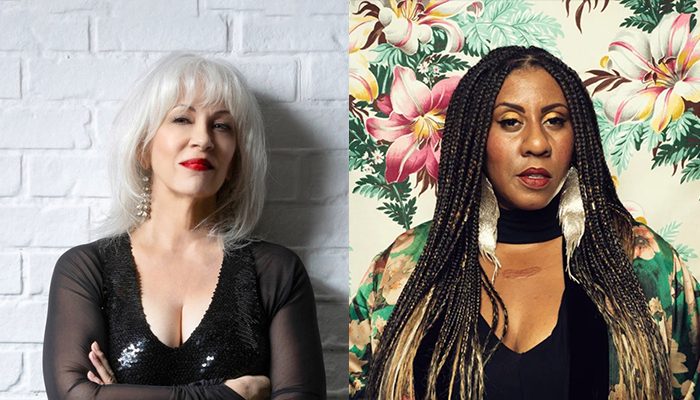 "storytelling rooted in the soul, blues, and roots genres; and it is bloody good… her voice sounds strong and raw in all the right places." – Acoustic Music
Grammy nominee
B.B. King Entertainer of the Year
Song of the Year
Contemporary Female Artist of the Year
7x Blues Music Award winner & 29x BMA nominee
Since the early 1990s, vocalist Janiva Magness has built an impressive career in American roots music, brick by hard-earned brick. She has traveled millions of miles, sung on thousands of club and festival stages, and made a string of recordings that have earned accolades and awards.
Today, her albums rise to the top of Billboard's roots music charts and the apex of the Americana and blues radio charts. She is only the second woman, following blues giant Koko Taylor, to receive the Blues Foundation's B.B. King Entertainer of the Year award, and it was presented to her at the Memphis ceremonies by King and Bonnie Raitt. As anyone who has seen her performances or listened to her albums will attest, Magness has, indeed, earned a place in the history of American music.
Annie Mack is full of soul – with her rich vocals, poignant lyrics, her strong production, and her immaculate musicianship. Hailing from North Minneapolis, Annie is a blues/roots musician that incorporates influences of folk, rock, and country gospel, all of which are prevalent in her latest project, Testify. All of Annie's individual talents shine on her new EP – not only is she the artist, but she also co-produced and wrote each of the tracks.
LEARN MORE: http://janivamagness.com
LEARN MORE: https://anniemackmusic.com/home