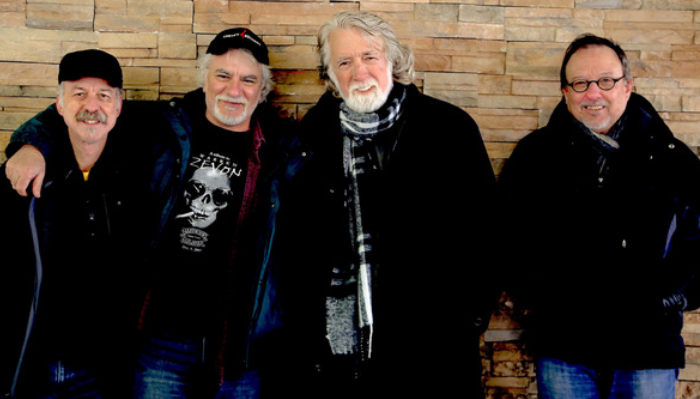 "During a fiddle solo, [John] McEuen never missed a lick… That moment is forever etched in my soul."
– Garth Brooks
John McEuen brings with him 50+ years of worldwide performing with his banjo, fiddle, guitar, and mandolin. Often referred to as "the String Wizard", he weaves stories of his travels and family life, taking us through where his musical path has taken him.
A Nitty Gritty Dirt Band founding member in 1966, John initiated the 1972 classic Will the Circle Be Unbroken album. McEuen's show takes us 'behind the curtain' of the music world that so many of us know of only as listeners and shows us how we have all been a part of it, more than we may know.
Members:
John McEuen (banjo, vocals)
Les Thompson (bass, bouzouki, vocals)
John Cable (mandolin, guitar, vocals)
Matt Cartsonis (mandolin, guitar, vocals)
2010 "Best of the West Performer" award from the Folk Alliance organization.
Learn More: http://www.johnmceuen.com/