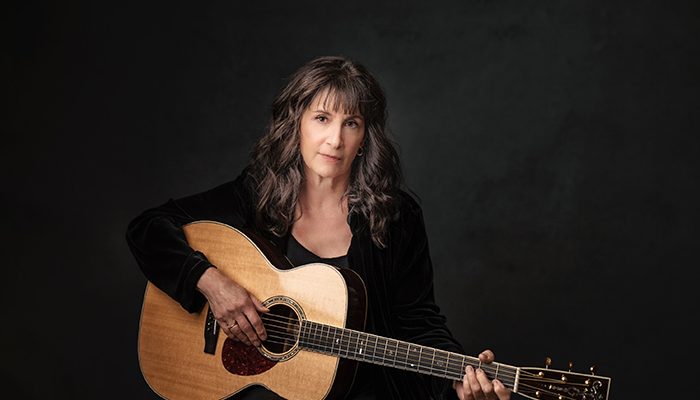 NEARLY SOLD OUT. Please contact the box office at 612-332-5299 for seating options.
"sheer charm… impressive" – New York Times
Karla Bonoff has been described as one of the finest singer/songwriters of her generation. With a career spanning four decades, Bonoff has enjoyed enduring popularity and the unwavering respect of her peers. Hearing Karla's moving vocals on her rich, expressive songs is like standing beneath a sparkling waterfall, and experiencing them live can be transformative.
Born and raised in Southern California, Karla Bonoff was a songwriter by the age of fifteen. She became friends with other musicians who were creating their own unique sounds. She would line up at the legendary Troubadour at noon on Mondays to get a slot in the famous Monday night Troubadour "hoot," which was a breaking ground for artists like Jackson Browne, James Taylor and Elton John.
After the band she was in broke up, Karla had the opportunity to show Linda Ronstadt some of her songs. "Hey, you know that's real good," Ronstadt said, "What else have you got?" On Linda's Hasten Down the Wind album [released in 1976], there were three Bonoff songs: "Someone to Lay Down Beside Me," "If He's Ever Near" and "Lose Again."
Embarking on a solo career in 1977, Karla's voice and songs established her as one of Los Angeles's major artists. Her albums regularly featured contributions from members of The Eagles, Linda Ronstadt's band, and other LA hitmakers. Throughout the years, Karla has continued to do what she does best. She's toured with Bonnie Raitt, John Prine, J.D. Souther and others, building up a passionate audience, and resulting in sold-out houses everywhere.
Karla's legacy as a writer and perseverance as a performer are spoken best in a Billboard Magazine review of Karla's "All My Life" recording. "Long before Alanis and Jewel, there was a breed of singer/songwriters whose earthly anthems of soul-searching, heartache and joy touched souls in a way few can muster today."
LEARN MORE: https://www.karlabonoff.com/