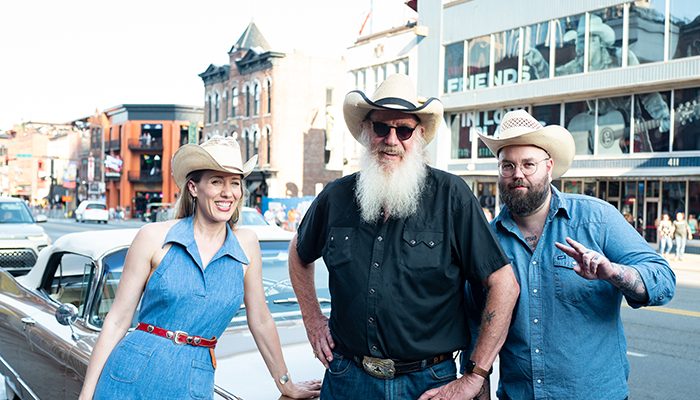 NEARLY SOLD OUT. Please contact the box office at 612-332-5299 for seating options.
"scruffy but sincere traditionalists" – All Music
All on stage together, all night long. These artists will take you through ALL forms of country and Western music playing their hits as well as special songs from the past for a nonstop evening of fun.
Founded in 1970, Asleep at the Wheel has been part of the American roots music landscape for more than 50 years. Although the band got its start on a farm in Paw Paw, West Virginia, Asleep at the Wheel became a cornerstone of the Austin, Texas scene upon its arrival in 1973. Inspired by Western swing and honky-tonk country, the band has accrued 10 Grammy awards.
Fifty years ago, Asleep at the Wheel's Ray Benson wrote in his journal that he wanted to form a band to bring the roots of American pop music into the present. It seemed like an ambitious goal for a 19-year-old, yet Benson has done exactly that – traversing the globe as an ambassador of Western swing music and introducing its irresistible sound to generation after generation. Although the lineup has changed countless times since its inception, Benson's mission has never wavered.
The 1990s put Asleep at the Wheel on the map permanently, with the band regularly playing between 180 and 200 dates a year. Benson enlisted the top country artists of that era for an outstanding pair of Bob Wills tribute albums, a move that solidified the band's focus on Western swing. When a duet version of "Roly Poly" with The Chicks impacted country radio in 2000, Asleep at the Wheel became that rare country band to chart across four consecutive decades.
Fifty years in, Asleep at the Wheel represents an important cornerstone of American roots music, even though some of its members and audiences represent a new generation. That far-reaching appeal remains a testament to Benson's initial vision.
Brennen Leigh is an American songwriter, guitar player, mandolinist and singer whose to-the-point storytelling style has elevated her to cult icon status in Europe, across the United States, and South America.
An ace fiddle player, a sharp guitarist, and a singer with a granite twang, Joshua Headley has devoted his entire life to the study of this genre.
LEARN MORE: https://www.asleepatthewheel.com/