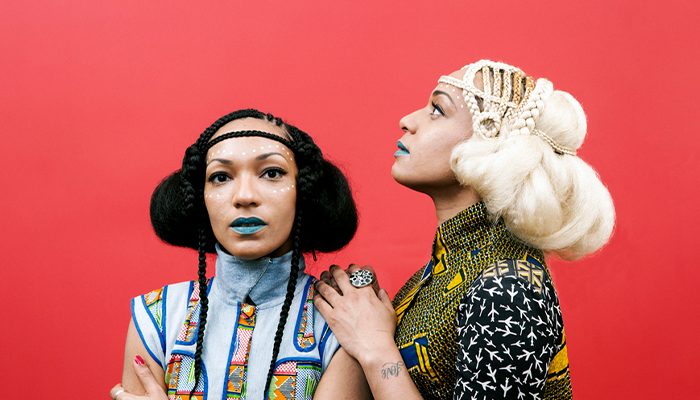 "R&B, African influences and neo-soul… unabashedly positive." – SF Gate
Les Nubians is an Afropean, urban, R&B Grammy-nominated duo composed of sisters Hélène and Célia Faussart from Paris, France. In 1985 the sisters moved with their parents to Chad, Africa. Seven years later, they returned to Bordeaux, France and began singing a cappella, producing poetry slams in Bordeaux and Paris, and singing background vocals for various artists worldwide.
The duo's debut album "Princesses Nubiennes" was released to critical acclaim in 1998. They have since become one of the most successful French-language musical groups in the U.S., best known for their Billboard R&B single "Makeda" from that debut. Les Nubians were the 1999 Soul Train Lady of Soul Awards winners for Best New Artist, Group or Duo and received two NAACP Image Awards nominations in 2000.
To date, Les Nubians have made their home base Brooklyn, New York. They continue to tour the U.S. and around the world performing at festivals, art centers, theaters and clubs.
Please read COVID Policy here >>
LEARN MORE: https://bit.ly/3Lq7iHW