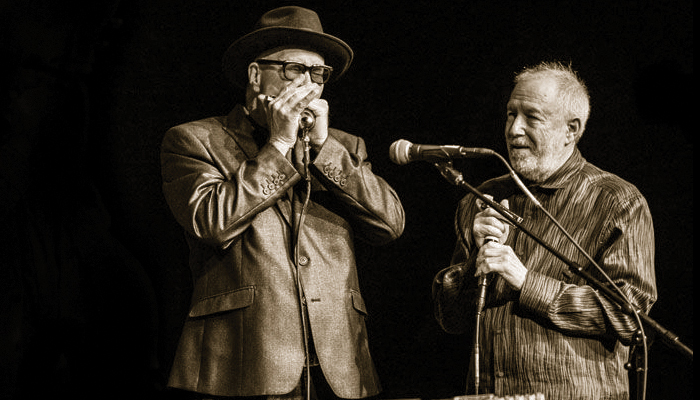 "Mark Hummel is a harmonica God"
– Blues Review Magazine
A series started by Mark Hummel in 1991, the Blues Harmonica Blowout has become an international event, having played many notable blues festivals in the United States, Canada and Europe. The list of participants over the last 22 years is a Who's Who of Blues Harp History, and every installment is an exciting collection of talent.
Corky Siegel forged an entirely original genre of music. Guiding the blues of Howlin' Wolf and Muddy Waters out of the smoky cavern of Big John's and onto the stages of the Chicago Symphony, New York Philharmonic and beyond, the harmonica-playing mad scientist had the tuxedo-and-gown crowd on its feet, clamoring for more of this blues-classical alchemy.
Make no mistake, Chicago/Green Bay Bluesman Billy Flynn is a serious musician. He's been playing traditional blues for almost his whole life. Besides Jimmy Dawkins, Billy has played with, for and behind many of the legends in Chicago Blues including Sunnyland Slim and Luther Allison. Billy's voracious appetite for variety continues to be his calling card.
Members:
Mark Hummel
Corky Siegel
Billy Flynn
Wes Starr
RW Grigsby
Mark Hummel has crafted his own trademark harmonica sound – a subtle combination of tone, phrasing and attack combined with a strong sense of swing.
Corky Siegel has earned an international reputation as one of the world's great blues harmonica masters.
Learn More: http://www.markhummel.com