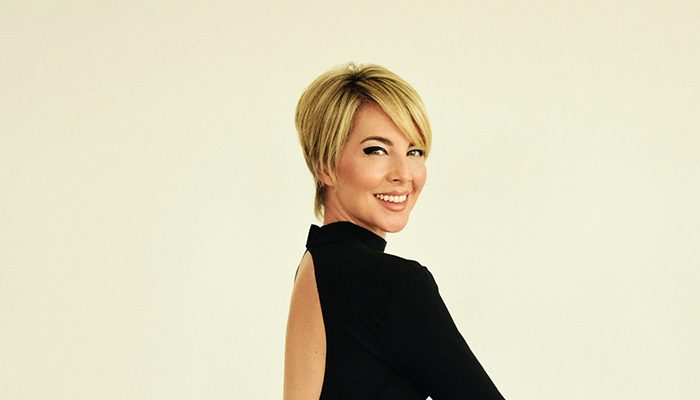 "A phenomenal talent whose feel for classic soul music is bone deep…this woman is on fire." – The New York Times
Morgan James is a Juilliard-trained singer, actress, songwriter and recording artist in New York City.
Morgan recently co-produced and starred in an all-female concept recording of Jesus Christ Superstar, She Is Risen. She independently released her studio albums of original soul music, entitled Memphis Magnetic, and A Very Magnetic Christmas recorded to analog tape in Memphis, Tennessee. Other albums include Reckless Abandon, which prompted the Huffington Post to call MJ the "Brightest Breakout Artist of the Year". Morgan took on a full album cover of the Beatles' iconic White Album to celebrate the 50th anniversary. She also took on Joni Mitchell's Blue and covered it in its entirety.
Morgan recorded two full-length albums with Epic Records: Hunter, an album of original R&B, and Morgan James Live, a celebration of Nina Simone. All her music can be found on all streaming platforms and hard copies on her website or at shows.
On Broadway, Morgan was in five back-to-back original companies: The Addams Family (starring Nathan Lane and Bebe Neuwirth), Wonderland, Godspell and Motown: The Musical, and as a guest at Kristin Chenoweth's For The Girls.
With viral sensation Postmodern Jukebox and with her own YouTube channel, Morgan's music videos have accumulated more than 260 million views (and climbing).
Born in Dallas, Texas, Kirk Thurmond is a singer/songwriter with a distinctive sound that spans several genres, including soul, pop, and R&B, with authenticity remaining at the core. Kirk's engaging voice pulls you in while his raw lyrics convey a compelling sense of vulnerability, creating relatable songs that honor the truth and integrity of a musical golden age.
LEARN MORE: www.morganjamesonline.com