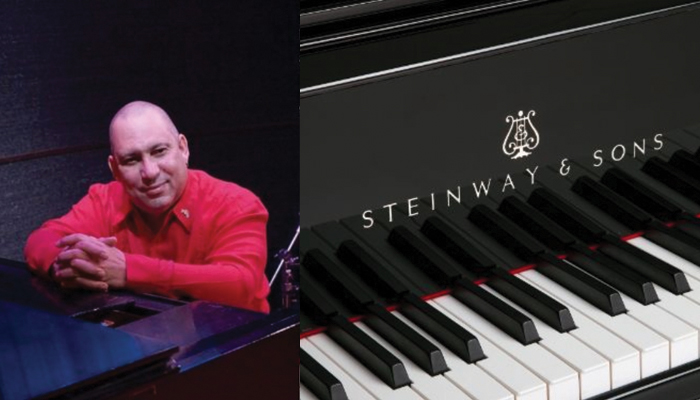 "One of the world's great Cuban pianists. [Nachito] blends jaw-dropping technique and rich, powerful soulfulness in an amazing display of musical power and emotion."
– TEDx Talks
After surviving a near-death experience with COVID-19, piano master Nachito Herrera performs a concert of well-known holiday standards, classical music and Latin jazz on his beloved home instrument that he calls, "insert piano name here."  One of the world's greatest Cuban pianists, Nachito's astounding technique, natural talent and command of Cuban rhythms offer an irresistible change of pace from run-of-the-mill Christmas fare.
The link to this streaming event will be emailed to you 24 hours before the show and again, one hour before the show start time. If you do not see the link in your inbox, please check your SPAM and JUNK email folders. Please note, Nachito's show will be pre-recorded from his home where continues to rebuild his health after hospitalization with COVID-19.
50% of the ticket price goes directly to the artist. If you wish to show additional support, click on the MORE button to add ARTIST GRATUITY.