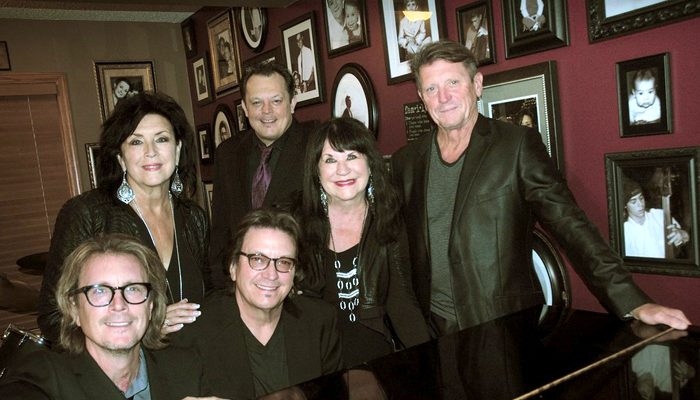 "What do Prince, Bob Dylan and Stevie Nicks have in common? Those magnificent Petersons." – Star Tribune
Minnesota's First Family of Music, The Peterson Family, bring their annual Holiday Show "Twas The Jam Before Christmas" back to Dakota. The Family has been performing locally, nationally, and internationally for many years. This year The Peterson Family will feature Linda, Billy, Patty, Ricky, Paul, Jason along special guests the Peterson's Cousins Tommy and Russ and 4th generation Petersons, Jeanne Taylor, Clara Rose and Olivia.
LINDA PETERSON is a talented pianist, vocalist and songwriter, known internationally for her original jazz composition entitled, "Too Late To Leave Early" recorded in Copenhagen, Denmark. Linda has two additional CDs to her credit, Live at Monmartre and Jazz After Hours and performs with her group for jazz festivals, concerts and in clubs in America and abroad.
BILLY PETERSON is one of the premier bass players in the world, as well as being a successful producer and arranger, having worked with Ben Sidran, Eddie Harris, Leo Kottke, Bob Dylan and Steve Miller, to name a few. Billy was the bassist for the Steve Miller band for 15 years and is currently touring with Ben Sidran.
RICKY PETERSON is one of the most sought after studio and session keyboard players and producers in America. While continuing as the musical director for saxophonist, David Sanborn, Ricky has a solo career as a vocalist/keyboardist, with four CDs to his credit. He co-produced "The Most Beautiful Girl in the World" for Prince and continues to produce for many other artists. Ricky is currently touring with Stevie Nicks.
PATTY PETERSON is a dynamic vocalist with seven Minnesota Music awards to her credit. She is an award winning jazz vocalist both live and in studio for national recording artists and commercials. Patty has five solo CDs to her credit, the most recent, a smooth jazz CD featuring Bobby Lyle and Shelia E. She continues to perform across the country in clubs and concerts. Patty also has seven Minnesota Music awards to her credit and is a radio personality for KBEM Jazz88.
PAUL PETERSON was discovered at age 17 by the legendary artist, Prince, and was featured in his award winning film Purple Rain. Paul is in demand as a studio musician for Jonny Lang, Kenny Loggins, Anita Baker, Paula Abdul, to name a few, and is currently on the road with his own band fDeluxe. He is a multi-instrumentalist, playing bass, piano, guitar and drums. Paul is currently touring with his band St Paul and The Minneapolis Funk All Stars.
JASON PETERSON DELAIRE is the first performer of the "grandchildren" to join the professional ranks. He is a gifted pianist/writer/saxophonist/vocalist and has worked with the likes of Jimmy Jam and Terry Lewis, Prince, Donny Osmond, Richard Marx and Alexander O'Neal. Jason is equally comfortable performing a classic jazz standard or an R & B song. He is currently touring with Michael Bolton.
LEARN MORE: https://petersonfamilymusic.com/