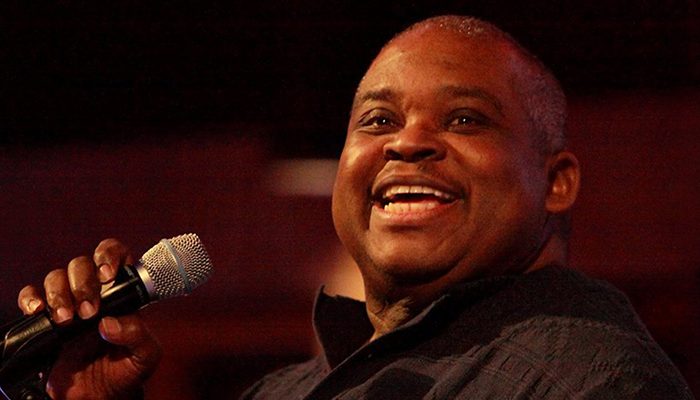 "Minnesota's greatest gospel singer." – Star Tribune
Robert Robinson is reason to believe that the greatest music reaches every name and crosses every boundary, from audiences in the Pontiac Silverdome to troops in South Korea. "God's canary" possesses the ability to sing any song and yet remain true to his vision.
There exists a deep sense of goodness about Robert. His father was a pastor and his mother, a church soloist, led the musical ministry on the Northside of Minneapolis. At the tender age of 6, Robert (known as Eddie so as not to confuse the young vocalist with his father of the same name) began singing with his family as part of the Robinson Children, and by 15, Robert was directing the church choir. But it was not until around the age of 24 that Robert began to experiment with his prodigious musical gifts outside of the cocoon of the church community.
Although Robert points to gospel greats Mahalia Jackson, Tramaine Hawkins, and Vanessa Bell Armstrong (with whom he has performed) as inspiration, Robert Robinson works and lives in his own genre. Since 2005 he has forged a new path, combining his ministry of gospel with a vast experience rooted in soul. After 15 years in Lorie Line's Christmas tour, he broke out as a solo performer to instant accolades; Metro Magazine named his show one of the "Ten Best Holiday Shows" in 2007.
The Milwaukee Journal Sentinel has described Robert as "a volcanic talent." His performance was depicted as "glorious" by the Salt Lake City Deseret News, and the Minneapolis Star Tribune proclaimed Robert to be "a soaring presence." Perhaps more importantly, Minnesota's Insight News distinguished Robert as "a beloved institution," a nod to both his service to the community and his sterling life's work.