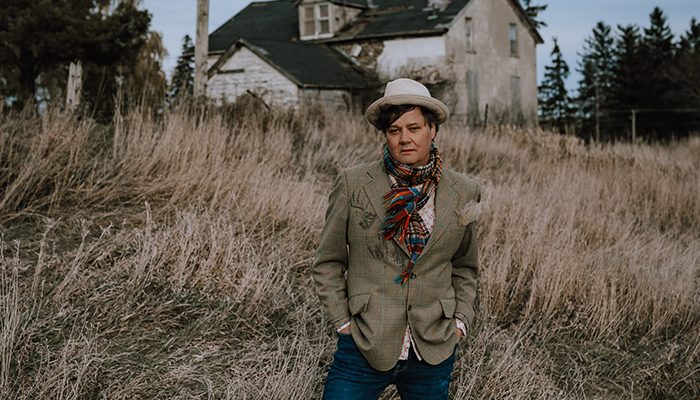 "nimble wordplay… wistful and gorgeous" – American Songwriter
Ron Sexsmith is a three-time Juno award-winning singer-songwriter from St. Catharines, Ontario. Ron was drawn to music from an early age, and his earliest musical heroes were Buddy Holly and Elton John.
While struggling to get noticed by the Canadian music industry, he released his self-titled debut in the U.S. in 1995. The melancholic tone and sparse acoustic arrangements of the album were met with disapproval from his label; however, an enthusiastic endorsement from Elvis Costello drew media attention and the album was declared a critical success. Rolling Stone wrote: "He just may be the most fluent balladeer to come along since Tim Hardin or Harry Nilsson."
Sexsmith's songwriting style evolved into a unique and timeless blend of classic pop, contemporary folk, and roots-rock idioms. He has built a steadfast reputation with critics and with some of his own songwriting heroes (Elton John, Ray Davies, John Prine, Gordon Lightfoot, Leonard Cohen and Paul McCartney) for his characteristically honest, sensitive, and enduring approach to the songwriting craft.
Ron has released albums on a consistent basis since 1995. His extensive song and album catalog has garnered Sexsmith a substantive cult following and an international touring career. In the past few decades as a headlining artist, Ron has performed at some of the most prestigious venues in the world, such as Massey Hall, Royal Albert Hall, and Carnegie Hall.
Ron completed work on a brand new album, Vivian Line, which is scheduled to be released on February 17, 2023, and is in keeping with his reputation for catchy but graceful melodies, drawing on love, and the trials of everyday life.
LEARN MORE: https://ronsexsmith.com/