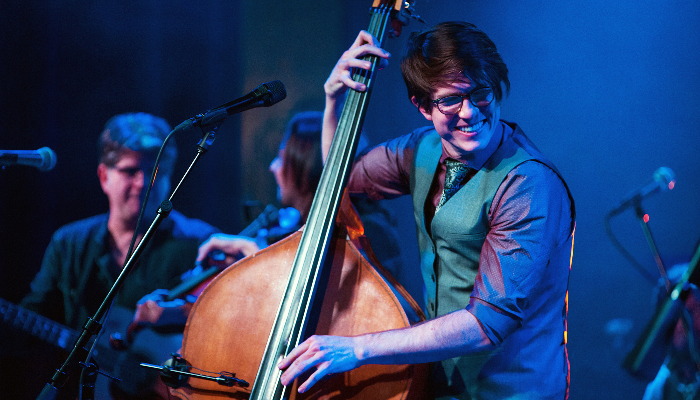 "A lot of musical ground, no doubt, but it's nicely held together by Mulvahill's strong, expressive vocals and his formidable skills as an acoustic bassist."
– Americana Music News
Scott Mulvahill encompasses pop, jazz, blues, and gospel held together by formidable skills as an acoustic bassist. His soulful voice has been compared to a blend of Paul Simon and John Mayor.
Scott met American music icon Ricky Skaggs after moving to Nashville, and soon after, joined his Grammy-winning band, Kentucky Thunder. He has shared the stage with some of the greatest artists of modern music including: Alison Krauss, Barry Gibb (the Bee Gees), Brad Paisley, Peter Frampton, and many more.