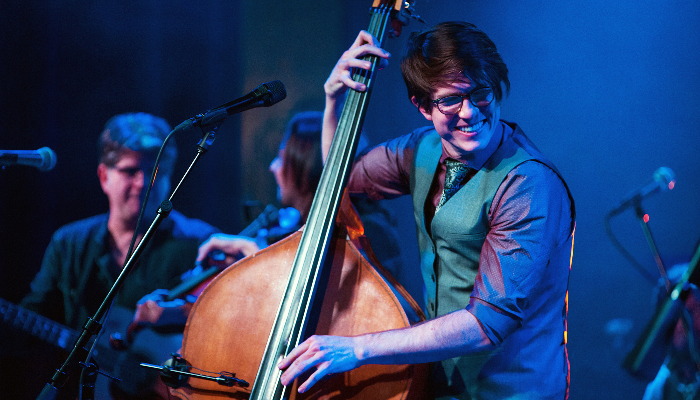 "A lot of musical ground, no doubt, but it's nicely held together by Mulvahill's strong, expressive vocals and his formidable skills as an acoustic bassist."
– Americana Music News
Frontman, singer-songwriter, world-renowned upright bassist, multi-instrumentalist. For the past decade, Scott Mulvahill has left his unique mark on the intersecting worlds of americana, bluegrass, folk, jazz, rock & roll, and roots music. Already acclaimed for his work alongside icons like Ricky Skaggs and Bruce Hornsby, he turns a new page with Himalayas, a versatile solo album that celebrates the full spread of his abilities.
Scott's soulful voice has been compared to a blend of Paul Simon and John Mayor. He has shared the stage with some of the greatest artists of modern music including: Alison Krauss, Barry Gibb (the Bee Gees), Brad Paisley, Peter Frampton, and many more.