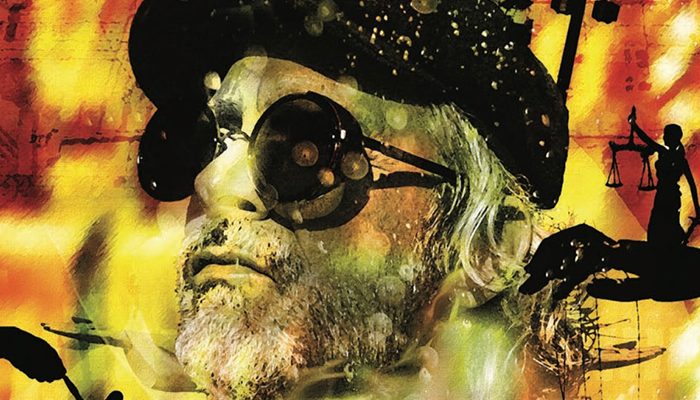 "The joyful spirit of Jack Kerouac and Steve Allen in one man? Hallelujah baby!" – WWOZ New Orleans
Carnival Cocoon is a poetry collection and album by singer-songwriter-pianist Scottie Miller. The book features poems he selected himself and is arranged into five vibrant chapters that revolve around the human condition. Free verse, ekphrastic, narrative, lyrical, beat and classic styles spring to life in each section: music; interaction with nature; greed/abuse of power; romance; and tales from the musician's life spent on the road.
The collection empathizes with addiction, recovery, mental illness, inequality, homelessness, wrongful imprisonment and the divisiveness of the world.
A poetry collection and musical masterpiece in both book and audio format, this ambitious body of work triumphs with select poems that are set to music, and featured on the album version of Carnival Cocoon. The music, often completely improvised, charges ahead bravely with 23 poems from the collection arranged for blues, jazz trio and string quintet ensemble. Always with a spotlight on Scottie's shining piano and voice. Both spoken and sung word take you where the beat poets gather as if you're listening in on a discussion of the human condition over a coffee, or a whiskey with Tom Waits or Willie Nelson; where Kerouac might stand next to Steve Allen on piano, while the youthful energy of Peanuts' Vince Guaraldi blends with a taste of Beethoven.
Scottie Miller is best known in the blues and roots realm, though he marches bravely through everything from jazz to rock, classical to Americana, gospel to funk. He's always had a natural affinity for New Orleans music. "His playing is swampy and soulful, and his voice boasts grit and firewater." (Rick Mason, City Pages)
Scottie has toured with Rock & Roll Hall of Fame legend Bo Diddley, has been published by Hal Leonard, inducted three times into The Minnesota Blues Hall of Fame, and released 11 self-produced albums. He leads the Scottie Miller Band, and tours with four-time Grammy nominated singer Ruthie Foster.
Ruthie Foster is a four-time Grammy-nominated singer-songwriter who mixes a wide palette of American song forms, from gospel and blues to jazz, folk and soul. Described by Rolling Stone as "pure magic to watch and hear," her vocal talent was elevated in worship services at her community church. Drawing influence from legendary acts like Mavis Staples and Aretha Franklin, Foster developed a unique sound unable to be contained within a single genre. That uniqueness echoes a common theme in Ruthie's life and career – marching to the beat of her own drum. Ruthie is currently working on her new album, due out in late 2022.
LEARN MORE: https://www.scottiemiller.com/