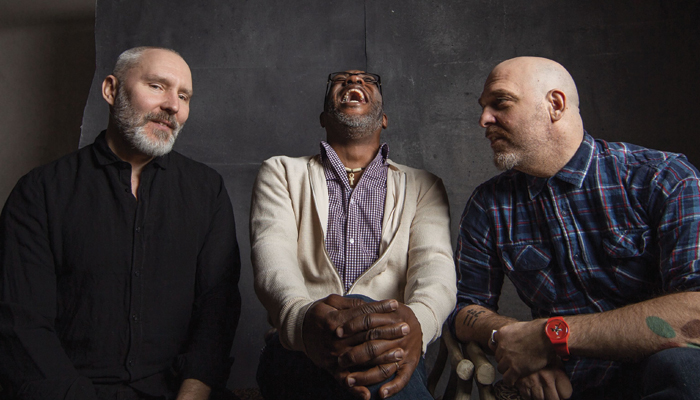 "A combustible trio with a book of finely orchestrated, catchy original tunes, and a knack for radically reconstituted pop covers."
– The New York Times
This event is being streamed on Mandolin. For questions about your purchased streaming link or experience, email help@mandolin.com or hello@mandolin.com
Fri Dec 25 7PM Show $15
Fri Dec 25 6:30PM VIP Meet & Greet + Show $30
Choose from just the concert OR the pre-show Meet & Greet PLUS concert! Please note: the show will be available on-demand for 48 hours after the initial stream.
The Bad Plus has played a holiday series at the Dakota for over two decades. Despite the pandemic, we didn't want you to miss this popular tradition so we've put together an exclusive (two set!) show originally made for the Big Ears Festival in Knoxville, TN in October. This was the first time the trio had played together since mid-January and one of just two times the band has played together since the outbreak. Giving the viewer an on-stage perspective, this beautifully-filmed session at Knoxville's historic Bijou Theatre will put you at the center of the music by Reid, Orrin and Dave.
Orrin Evans, piano
Reid Anderson, bass
Dave King, drums
If you wish to show additional support to the Bad Plus, click on the MORE button to add ARTIST GRATUITY.
This presentation features sets previously streamed in Oct and Dec 2020 by Big Ears Festival. The sets are presented here as a single show in partnership with Big Ears and in celebration of The Bad Plus' long-running annual holiday residency at the Dakota.