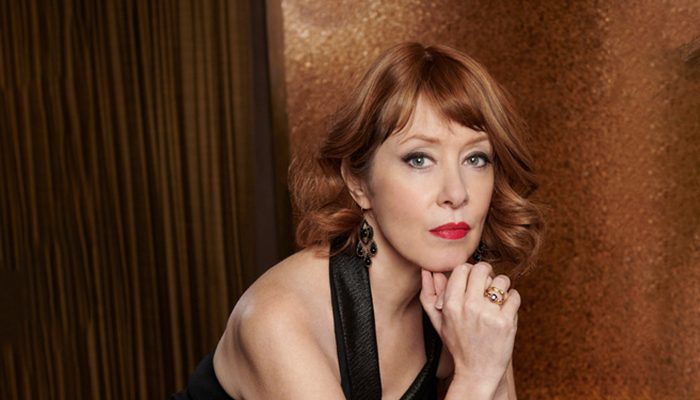 NEARLY SOLD OUT. Please contact the box office at 612-332-5299 for seating options.
"a master class in articulate, striking songwriting." – American Songwriter
Suzanne Vega emerged as a leading figure of the folk-music revival of the early 1980s when, accompanying herself on acoustic guitar, she sang what has been called contemporary folk or neo-folk songs of her own creation in Greenwich Village clubs. Since the release of her self-titled, critically acclaimed 1985 debut album, she has given sold-out concerts in many of the world's best-known venues.
Known for performances that convey deep emotion, Vega's distinctive, "clear, unwavering voice" (Rolling Stone) has been described as "a cool, dry sandpaper-brushed near-whisper" by The Washington Post, with NPR Music noting that she "has been making vital, inventive music" throughout the course of her decades-long career.
Vega's latest, 2020's An Evening of New York Songs and Stories, features fan favorites and new selections and was recorded live with her regular band at New York's famed Café Carlyle.
COVID-19 Policy
Effective immediately, all performances at the Dakota will require either proof of a full course of COVID-19 vaccination or proof of a negative COVID-19 test taken in the prior 72 hours. Patrons must have a completed COVID-19 vaccination card or a photo of their card, with their final dose at least fourteen days prior to the event, or a negative COVID-19 test result from 72 hours or less prior to the event. Thank you for helping to keep everyone safe. More COVID Policy details here >>
Learn More: https://www.suzannevega.com/