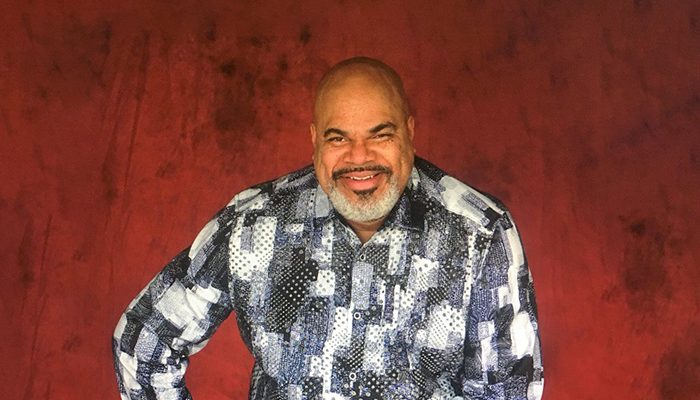 A new initiative that lends a hand to artists when they need it most. The first recipient of this initiative will be Regina Marie Williams – a beloved actor and singer who has touched the hearts of audiences across the vast metropolitan area for years. Gracing stages like the Guthrie, Penumbra, Ordway, and many more.
Recently, Regina suffered a health setback that has rendered her temporarily unable to work, which includes regular performances that she has been involved in for years.
Spirited songs and holiday favorites from an all-star cast!
Featuring: Ginger Commodore, Thomasina Petrus, T. Mychael Rambo and introducing Kennadi Hurst, Jackson Hurst and John Jamison Jr.
A member of the Midwest music scene for many years, Ginger Commodore is a regular visitor to the Dakota stage. Classically trained, gospel-influenced, and jazz-inspired, Ginger's musical foundation is a true amalgam of musical styles presented with her unique delivery.
An acclaimed and sought-after stage performer, Thomasina Petrus has portrayed lead characters on Penumbra, Park Square, Mixed Blood, Illusion, Guthrie, Capri and Old Arizona Theatre stages. A true "hometown girl", she has cultivated her talents as an actor and jazz vocalist through mentorships and friendships with some of the Twin Cities' most beloved artists. She has performed with/for great artists like James "Cornbread" Harris, Sr., Jevetta Steele, Stokley, Regina Williams, Prince, T. Mychael Rambo, Lou Bellamy, Lewis Whitlock, and Marion McClinton.
A three-time Emmy Award-winning actor, vocalist, arts educator and community organizer, T. Mychael Rambo is a long-standing pillar of the Twin Cities arts community. T. Mychael has made an indelible mark in the Twin Cities performing principal roles at such theaters as the Guthrie, Ordway Theatre, Illusion Theatre, Mixed Blood, Park Square Theatre, Ten Thousand Things, Children's Theatre and Minnesota Opera among others.
Kennadi Hurst is a singer, actress, and writer who has been wowing the masses since her early adolescence. She epitomized the word "prodigy" and is now a fully blossomed conduit in adulthood. Her gift is extraordinary and her future is immeasurable. She currently acts as a resident worship leader at High Praise Ministries and continues to make strides as a Twin Cities phenom.
A donation campaign has been created through GiveButter, 100% of which will be donated to Hands & Hearts for the Arts, a fund for artists in times of need: