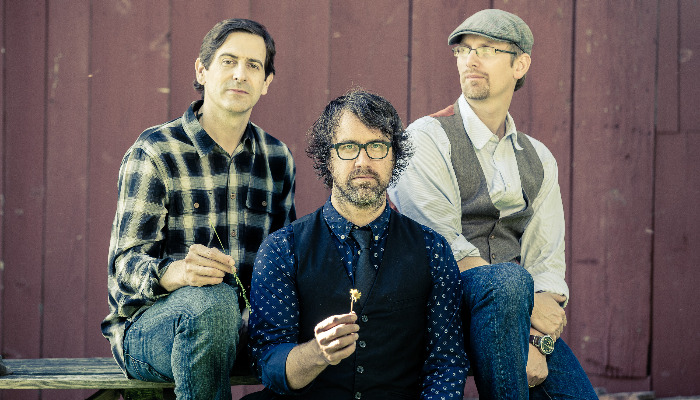 "It's been a long time since three-part harmonies this lush were yoked to songs as melodically gorgeous as these."
– The Boston Herald
DAKOTA DEBUT
The Sweet Remains is an unusual band on today's music scene lead by three gifted singer-songwriters, each of whom contribute to the writing and 3-part harmonies that define the band's sound.
Driven by strong lyrical and melodic writing, their songs easily appeal to fans of modern folk-rockers like Jason Mraz, Ray Lamontagne, and John Mayer. TSR is also compared to the likes of guitar-toting troubadours and harken back to super-groups of the 60's and 70's like Crosby, Stills & Nash and Simon & Garfunkel.
Join us for dinner before or during the show. Explore our menu >>  Did you know that we offer a premium seating option for those who pre-order a $39 food/beverage voucher? Call 612-332-5299 to learn more and order.
The Sweet Remains is a very rare independent band to claim over 38 million Spotify plays world-wide (and counting).
Written and directed by band-member Greg Naughton and starring The Sweet Remains, The Independents is a musical comedy/drama inspired by Rich, Greg & Brian's real-life experiences together as a band.
Learn More: https://www.thesweetremains.com