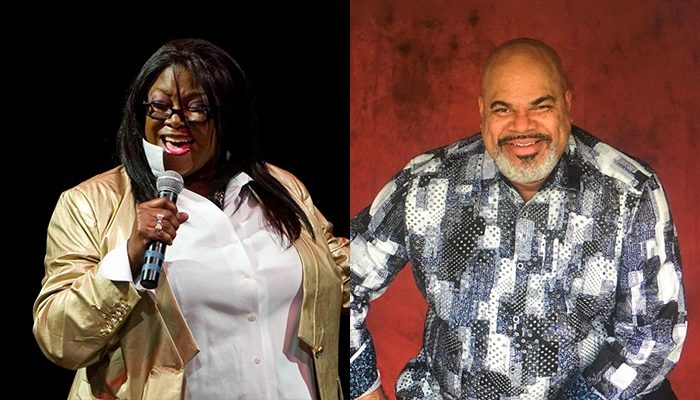 "Ginger possesses some of the sweetest and most clarion pipes in town." – City Pages
A member of the Midwest music scene for many years, Ginger Commodore is a regular visitor to The Dakota stage. Classically trained, gospel-influenced, and jazz-inspired, Ginger's musical foundation is a true amalgam of musical styles presented with her own unique delivery.
A three-time Emmy Award-winning actor, vocalist, arts educator and community organizer, T. Mychael Rambo is a long-standing pillar of the Twin Cities arts community. T. Mychael has made an indelible mark in the Twin Cities performing principal roles at such theaters as the Guthrie, Ordway Theatre, Illusion Theatre, Mixed Blood, Park Square Theatre, Ten Thousand Things, Children's Theatre and Minnesota Opera among others.
Recommended for Fans of Gladys Knight, Aretha Franklin, Tina Turner and Roberta Flack.
Learn More: https://gingercommodore.com