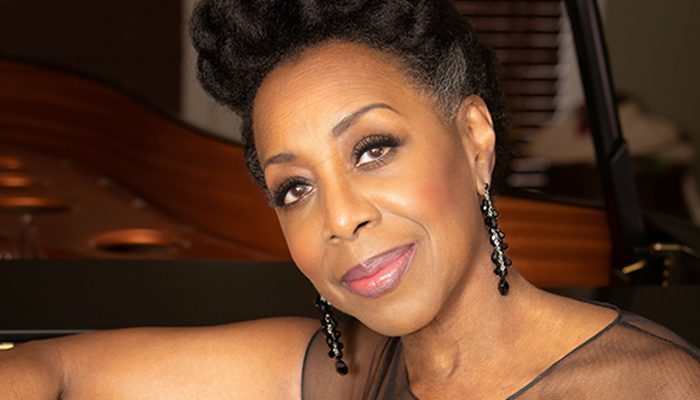 This is a rescheduled performance originally set for Nov 3, 2023
---
"Adams is a singer of immense talent… she infuses the songs with a drama and sensitivity that leaves you limp, and hungering for more." – Variety
Since the runaway success of her 1990 debut Platinum album Circle of One, and the impassioned hit single "Get Here", Oleta Adams has inspired a growing legion of fans around the world. Her songs are journeys of the heart that draw deeply from her roots in gospel while crossing effortlessly into the realms of soul, R&B, urban, and popular music. Her success was first nurtured by worldwide tours with Tears for Fears, Phil Collins, Michael Bolton, and Luther Vandross and was solidified by four Grammy nominations and more than two and a half million records sold.
A long-time resident of Kansas City, Kansas, Adams also remains anchored by her upbringing in the Pacific Northwest where she spent her formative years. This is also where she first demonstrated her budding vocal gifts in the church where her father was a minister. After high school, Oleta eventually landed in Kansas City, becoming a local institution with a regular gig at the Hyatt Regency where many national and international touring artists came to hear Oleta sing. In 1989, serendipity came from the British band Tears for Fears, whose frontmen Roland Orzabal and Curt Smith asked her to appear on The Seeds of Love.
Through the years, she has recorded duets with Al Jarreau, David Sanborn, Toots Thielemans, Shirley Caesar, and Tears for Fears. Oleta's music is featured in movies Corrina, Corrina, Sleeping with the Enemy, and Jason's Lyric, and her vocals were instrumental in setting the tone in How Stella Got Her Groove Back.
In 2019 Oleta was inducted into the American Jazz Walk of Fame at the American Jazz Museum in Kansas City, MO. In 2017 Oleta was the honoree of the Legends Award at the Black Music Honors, acknowledging her influence and significant contributions to African American culture and American music worldwide.
Recommended for Fans of Gladys Knight, Jennifer Holliday, Vanessa Williams and Lisa Stansfield.
Learn More: https://www.oletaadams.com/