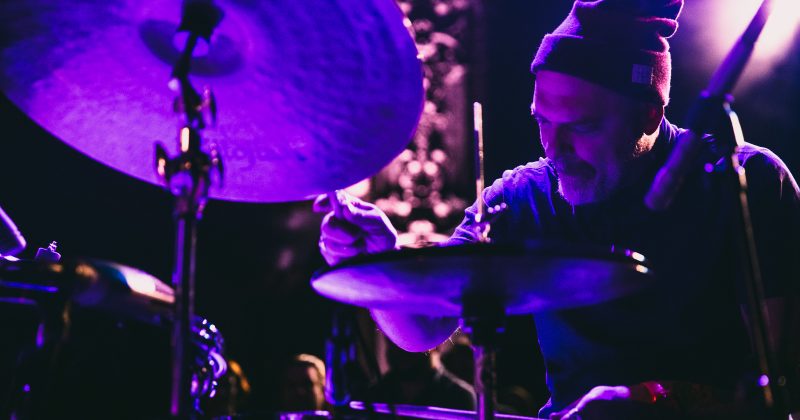 "one of the most sought-after and globally renowned timekeepers in jazz" – MinnPost
Happy Apple is an American jazz trio. Formed in 1996 in Minneapolis, the members of the band are David King (drums), Michael Lewis (saxophones) and Erik Fratzke (electric bass).
All three members compose music for the group; which places equal emphasis on improvisation. Happy Apple plays a unique brand of jazz music, drawing on several other genres; the group's members play in other bands ranging from indie rock and heavy metal to free jazz and electronic. The best known of these is The Bad Plus, in which King also plays drums.
Their name comes from a Fisher-Price toy from the sixties, which King often uses as an auxiliary percussion instrument.
Dave King is one of the most thoroughly original artists in modern improvised music. Known primarily as a jazz artist, he works seamlessly in many genres and styles. He is a founding member of Happy Apple, The Bad Plus, Halloween, Alaska, The Gang Font, and many other groups. He has performed in 75 countries on six continents.
In addition to his regular groups, he has worked with Bill Frisell, Joshua Redman, Jeff Beck, Leo Kottke, Mason Jennings, Jason Moran, Atmosphere, and many others. He has also worked extensively with the Mark Morris Dance Group.
LEARN MORE: https://www.daveking.net/
📸: Cory Dewald