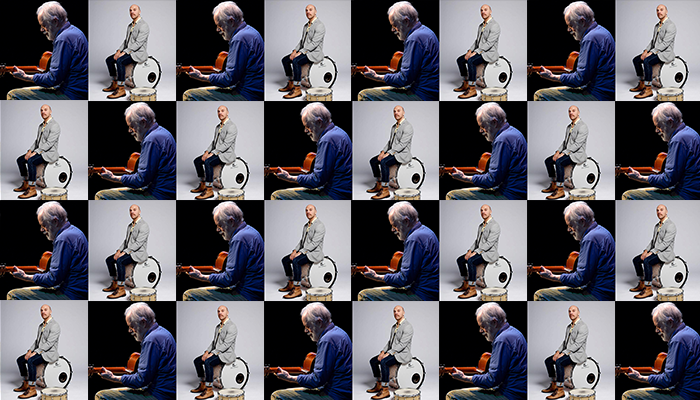 NEARLY SOLD OUT. Please contact the box office at 612-332-5299 for seating options.
"the best 12-string guitarist [I've] ever heard." – Pete Seeger
"wild, highly technical blend of bluegrass, folk, and jazz and classical" – Rolling Stone
This year, Leo Kottke's annual November concert is a Dakota residency with special guest, Dave King.
After recording more than 40 albums over four decades, prolific guitarist Leo Kottke boasts an impressive body of work and an unrivaled fingerpicking style that has won him two Grammy nominations and widespread acclaim. Drawing inspiration from folk, blues, and jazz, he plays his signature 6-string and 12-string guitars with effortless aptitude, a big heart and an even bigger grin.
Dave King is one of the most sought-after drummers in modern music. His tireless work ethic and an iconoclastic, genre-defying sound have brought him to the upper echelons of improvised music. With his many bands (Happy Apple, The Bad Plus, Halloween Alaska) he has performed in 75 countries on 6 continents.
COVID-19 Policy

Effective immediately, all performances at the Dakota will require either proof of a full course of COVID-19 vaccination or proof of a negative COVID-19 test taken in the prior 72 hours. Patrons must have a completed COVID-19 vaccination card or a photo of their card, with their final dose at least fourteen days prior to the event, or a negative COVID-19 test result from 72 hours or less prior to the event. Thank you for helping to keep everyone safe. More COVID Policy details here >>
Learn More: https://www.leokottke.com/