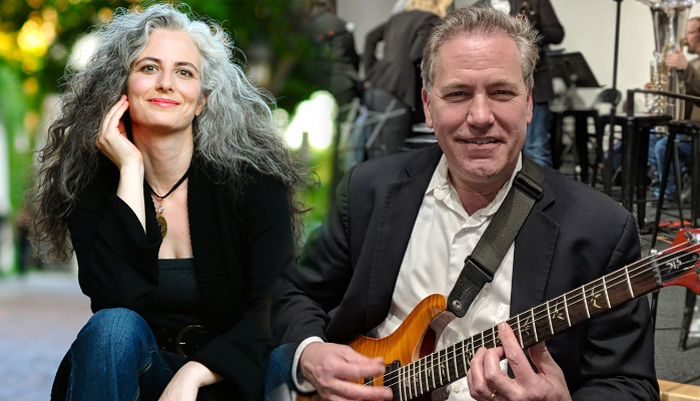 "Jeff Perry has a personal voice that encompasses the intelligence of jazz with the emotion of the blues and the romanticism of Brazilian music."
– All About Jazz
Jeff Perry is a highly-rated guitarist that has been performing for over 20 years. Perry has developed a proven repertoire that includes beloved songs from across the musical and generational spectrum: Frank Sinatra, Elvis, The Beatles, Stevie Wonder, Pink Floyd, Sting, Bob Marley, Madonna, David Bowie, Depeche Mode, Soundgarden, and Amy Winehouse. His specialty is performing music from all across the music spectrum, connecting with every generation.
Minneapolis-based jazz pianist and composer, Mary Louise Knutson, has been called "one of the most exciting artists to happen to jazz piano in quite some time." (Jazz Police) Her warm, inviting tone, broad range of emotional expression, and distinctive compositions have brought her much recognition on the national music scene.
Members:
Jeff Perry (guitar)
Mary Louise Knutson (piano)
Matt McIntyre (upright bass)
Trenon Graham (drums)
Join us for dinner before or during the show. Explore our menu >>  Did you know that we offer a premium seating option for those who pre-order a $39 food/beverage voucher? Call 612-332-5299 to learn more and order.
Learn More: https://jeffperryguitar.com