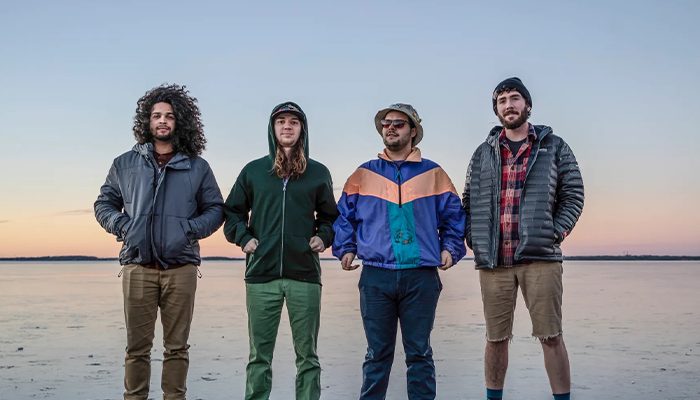 "having the high-energy flavor of Leftover Salmon or Yonder Mountain String Band." – Colorado Springs Indy
Starting in 2015 from a front porch in the college town of Stevens Point, Wisconsin. Armchair Boogie can be defined by their pickin' skills and infectious grooves. Augie Dougherty (banjo, vocals) and Ben Majeska (guitar, vocals) began playing under the name before becoming complete with the addition of Eli Frieders (bass) and solidification of Denzel Connor (drums) as the driving rhythm section behind a bluegrass, up-tempo, jammin' funkgrass outfit.
In the spring of 2018 Armchair Boogie moved to Madison, WI and released their first album. During this time they began touring around Wisconsin, the Midwest, and across America. Their journeys on the road have led them to stages such as Blue Ox, Northwest String Summit, John Hartford Memorial Festival, Summer Camp, and Live on King Street. They've had the honor to share the stage with The Infamous Stringdusters, Horseshoes and Hand Grenades, The Dead South, Kitchen Dwellers, Pert Near Sandstone, Trout Steak Revival, and have jammed with many more.
With the help of a loving and dedicated following, the group was able to successfully crowdfund their album, 2019's "What Does Time Care?"
LEARN MORE: https://armchairboogiemusic.com